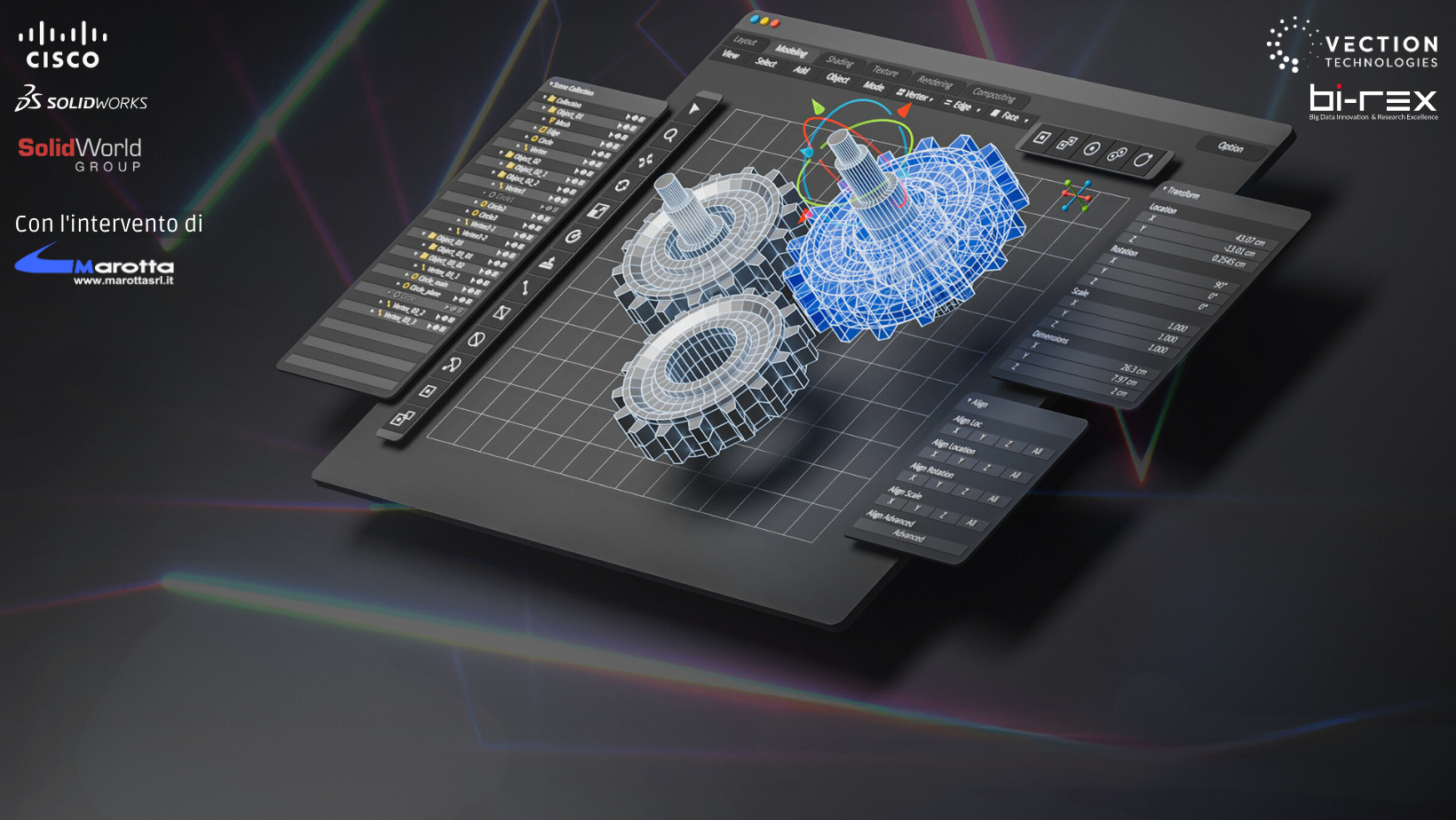 EVENT "THE METAVERSE FOR COMPANIES: FROM COLLABORATIVE DESIGN TO PROJECT PRESENTATION"
In the event organised with Vection Technologies, in collaboration withCisco, SolidWorks e Solid World and with the participation of Marotta Srl we presented how the integration of new technologies and business tools makes design, collaboration and product presentation faster and more effective.
AGENDA
The event was held on Tuesday 27 June from 15:00 onwards at BI-REX headquarters in Via Paolo Nanni Costa 20, Bologna. The afternoon programme was:
BI-REX Greetings;
Vection Technologies presentation;
Solidworks presentation;
Cisco Webex presentation;
Solidworld presentation;
Marotta Srl presentation;
Live demos;
Networking aperitif.
For further information: manlio.urbano@bi-rex.it or sara.lusini@bi-rex.it.
Condividi questa storia, scegli tu dove!